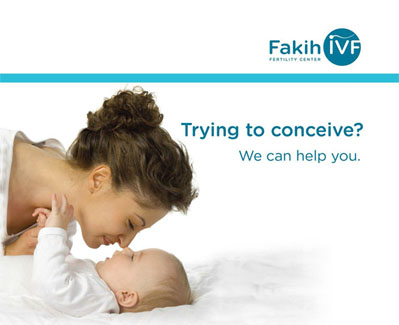 FAKIH IVF
Fakih IVF, previously Fakih Gynecology & Obstetrics Centre, used to be known as a one-doctor clinic led by Dr Michael Fakih – a brilliant doctor who was offering treatments, for over 25 years,to couples who had problems conceiving. The clinic relied heavily on word of mouth and someadvertising, but more was needed to grow the business.
With an ambition to grow, we helped the center define and take on a new role by imagining its future, clarifying itsambition, and creating a radical new brand expression that could help remove the taboo oftalking about infertility. The brand strategy was "Close to you", whereby Fakih IVF was a veryfriendly approachable brand that was witty, unmedical, and full of hope. It was down to earth,simple, clear, and encouraged discussion and engagement.
In just 18 months, Fakih IVF became the No. 1 fertility center in the region, attractingpatients from all over the world.